Niagara's roofing, siding, windows & doors experts have been serving customers for over 30 years!
From working on large, complex commercial installations to unique residential projects, our team of experienced professionals have truly earned the reputation of being one of the best roofing companies in Niagara. Our primary focus is to take care of every detail and satisfy each project's unique needs while staying on schedule, on budget and providing the highest level of customer service possible. Whether it's a large commercial roofing project, a full-scale siding residential renovation, a window upgrade, or even adding a brand-new door, the focus of each project ultimately revolves around you, the client. Our results speak for themselves, as Hamblet's has built an extraordinary referral rate and is proud to be the recipient of 18 Readers' Choice awards.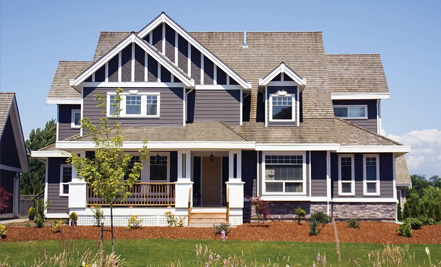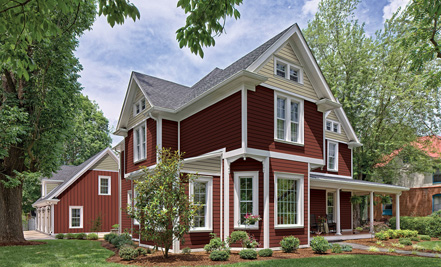 Here at Hamblet's we've built our reputation on the principal that the customer is always the most valuable asset. This is why we're dedicated to delivering exceptional customer service from our knowledgeable, certified and customer-oriented team of experts on every exterior renovation. While quality materials are important, exceptional installations by a well-trained team of experts essentially guarantees the product's performance and longevity of all exterior renovations.
Need a roof replaced? Have your windows seen better days? Does your home's siding seem outdated? Could you use a new front door? Are your eavestroughs not draining properly? The Hamblet's team will listen to your needs and then offer the best solution that fits your budget. Hamblet's carries a full line of quality roofing, siding and window products and doors, each backed with a written manufacturer's warranty. We even add in Hamblet's own labour warranty that is based on 100% customer satisfaction. Interested in learning more? Contact us today to get started!