In 2007 we were proud to become part of the 1% of contractors in the Niagara Region to be awarded the Select Shinglemaster status. Considering these programs are available with most manufacturers.
We choose CertainTeed's program over them all because there warranties offer our clients the most coverage over all manufactures and there products are built to last with the highest weight of shingle in its class and best track record for quality control due to there stringent independent testing.
By following CertainTeed's Integrity Roof System and offering all our clients extended warranties we started piling up top rewards for our accomplishments from Certainteed.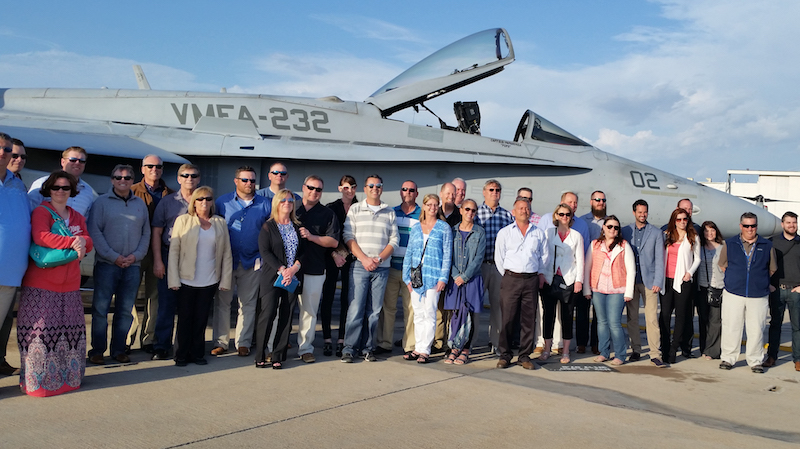 We extended the most warranties in Ontario expanding to all of Canada and eventually touching on all of North America in 2012. By 2014 due to our quality control and strict adherences to the Integrity roof system our high scoring track record got us the Diamond Award year after year by having at least a 4 or higher on a 5 point scale.
Considering all the eligible contractors we surpassed, this is quite an accomplishment.
In 2015, it was also a great honour to be part of an elite group of only 13 professional roofing companies across the U.S. and Canada at CertainTeed Roofing's 'Top Gun' event at Miramar Marine Air Station in San Diego, California. Having the ability to share and implement proven procedures from the top roofing companies in North America has given us a leading edge over our local Niagara regional competitors.
In 2017 we received the tenured member award for holding an exceptional track record with the Select Shingle master status since 2007. Considering most roofing contractors do not even last 10 years in business, this tenured status is one of our proudest accomplishments that proves Hamblet's stands above average and signifies we have a well managed, customer focused organization.
We strive every day to up hold this prestigious status and hope to do so for many decades to come. Of course, our greatest achievement is the smiling faces of our clients.
Select Shingle Master Brochure Integrity Roof System Brochure