Is it time for an exterior renovation?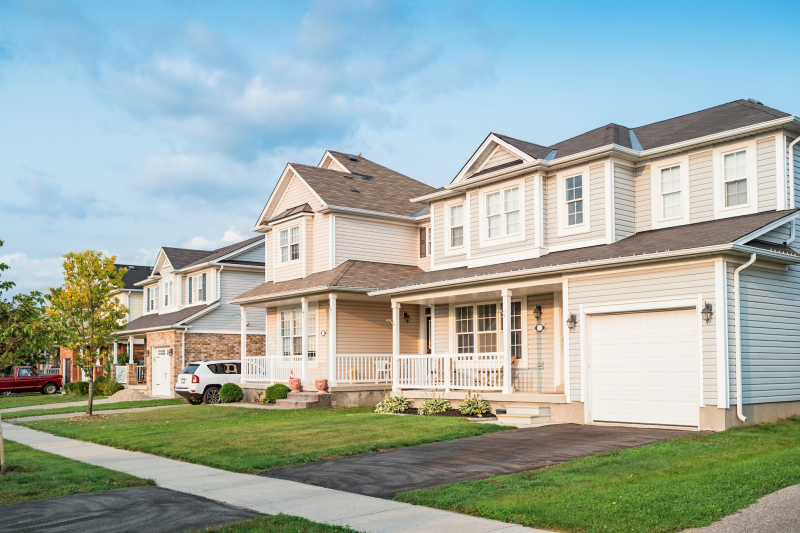 You simply aren't in love with your current property anymore. Maybe it was the best you could afford when you purchased your home, or maybe you were rushed into making a decision.
If you were once in love with your property, you may find that it simply no longer fits your needs. The house may be deteriorating, in need of plenty of ongoing TLC, or it might need a number of minor upgrades. Do you want to reface the exterior of your home or update your existing windows and doors in an effort to turn it into the home of your dreams? There are several key points to consider before you decide whether you want to stay or go.
1. What is the cost to update your home?
Take a look around your home. What needs to be updated in order to bring it up to your standards? Gather quotes to put in new windows, and replace your doors as a start: it's a great way to help you save energy and give your home a face lift that could help you fall in love with it all over again. Here at Hamblet's we have such a great reputation for a reason, and would love to arrange an onsite quote with you. Make a list of the things that you don't love about your home, then decide which items on that list are a priority to update. Do you need to replace your roof? Have you considered whether or not an addition is right for you? Many great Niagara home builders have asked us to put the finishing touches on their work with our roofing, siding, windows and doors. Take a look at what it will really cost to update your existing home before you put that for sale sign out front!
2. What will it cost to move?
The cost of moving is often higher than people anticipate. It's not just a matter of swapping your current mortgage for a new one! Make sure you consider potential closing costs on a new home as well as deposits for utilities. Do you live in a market where your existing home will sell quickly, or do you expect it to take longer? Consider the cost of renting a truck or trailer, hiring movers, and purchasing new items like furniture and decor for your new home. Often, you may find that it's more expensive to move than it would be to simply update your existing home - especially if you're moving a large family. Consider, too, how you feel about your current location: do you like your neighbourhood? Appreciate the length of your commute to work? All of these factors may make a move more effort than it's worth.
3. How long will updates take?
Moving involves a lot of big headaches: packing up everything in your home, selling your house, and unpacking everything when you reach your destination. Upgrading your siding, soffits, and fascia, however, offer minimal interruptions to your daily life. Best of all, you still get to pull into the driveway to see your "new" house. Considering a roof replacement? No problem, the biggest inconvenience you will face is not being able to park in the driveway for a day or so. As you're gathering quotes for these items, make sure to ask about insurance and warranty as well. A professional roofing company should guarantee their work, and always leave the jobsite spotless.
Still not sure whether some exterior renovations will help turn your home into the place you've always wanted? Then let's have a conversation about how we can help you just like we've helped so many other clients with their homes in St. Catharines and throughout Niagara. Contact us today to request a quote on your latest exterior renovation project. You deserve to be in love with your home, and we can help make your dreams reality!
Comments