Your Home's Windows: Is It Time to Replace?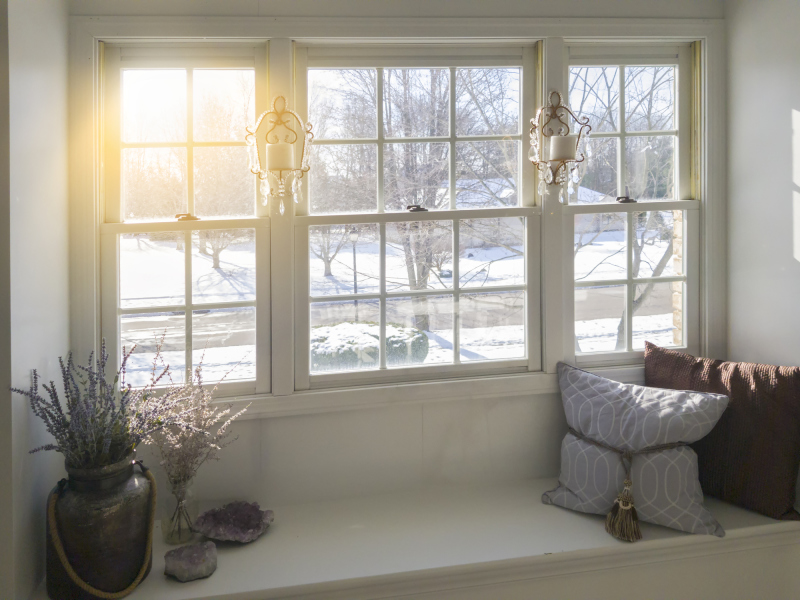 You've almost made it through the cold winter months. Spring is on the horizon and with it comes cleaning of your windows in preparation for inviting in the fresh spring air. You've used plenty of elbow grease and yet they still aren't up to par. It might just be time to replace your old, outdated windows. But apart from appearance, there is a myriad of reasons updating your windows are a good idea.
Benefits of Replacing Outdated Windows
If there's one place you can't go wrong, it is investing in your home. If you are looking to sell your home, potential buyers are attracted to homes with updated windows. Whether you are looking to sell your home for top-dollar or simply keep up with home maintenance, replacing the windows is a great place to start. The efficiency of windows has come a long way in a short period of time. Let's take a look at the benefits of window replacement:
Reduced energy costs - Energy efficient windows are better at keeping warm air in and cold air out, or vice versa. This puts less stress on your heating and cooling system and reduces your overall heating and cooling costs. Everyone could use a little more money in their pockets.
Repair leaks - Older windows can have a tendency to leak rainwater. Even the smallest of leaks will cause structural damage to your home. Water damage can be extensive and very costly. Replacement windows that are properly sealed will prevent any further leaks.
Noise reduction - Nobody wants to hear the neighbour's dog as if it were sitting in their living room with them. The construction of newer windows can help reduce outside noise.
Condensation and drafts - New windows can help reduce the amount of condensation produced and prevent unwanted drafts. Condensation can cause mildew and mould to grow, which is not only unsightly but a threat to your family's health.
Choosing the Right Windows
Choosing the right window all comes down to a matter of preference. You can choose different styled panes, including double or triple pane. Double pane windows are considered more energy efficient because they have space in between the two layers of glass. This gives you a double layer of protection from the outside elements.
Homeowners can also choose the type of frame. Wood is the most well-known. Wood is a great choice for those who appreciate a traditional look or are looking to mimic the original windows. Over time wood windows can be susceptible to rot and insects if not treated appropriately.
Thanks to technological advances, wood frame windows are not the only option anymore. Vinyl is quickly increasing in popularity with homeowners due to their durability and versatility. Unlike wood frames, vinyl is not susceptible to rot or insect infestations such as termites.
Homeowners like choices and this holds true for windows as well. Vinyl windows can be ordered in a variety of colours to match your home. Would you ideally like the inside to be a different color than the outside? When choosing vinyl windows, you can choose the colour that best matches the outside of the home, while choosing a different colour for the interior.
Trust the Experts
Replacement windows are a large investment. You may not know exactly which windows are best for you. This is where Hamblet's comes in. With over 30 years of experience installing replacement windows in St. Catharines and Niagara, our team is happy to help you choose the best type of window to fit your needs. The more informed you are of your options, the better decisions you are able to make. Contact Hamblet's for all of your window replacement needs!
Comments